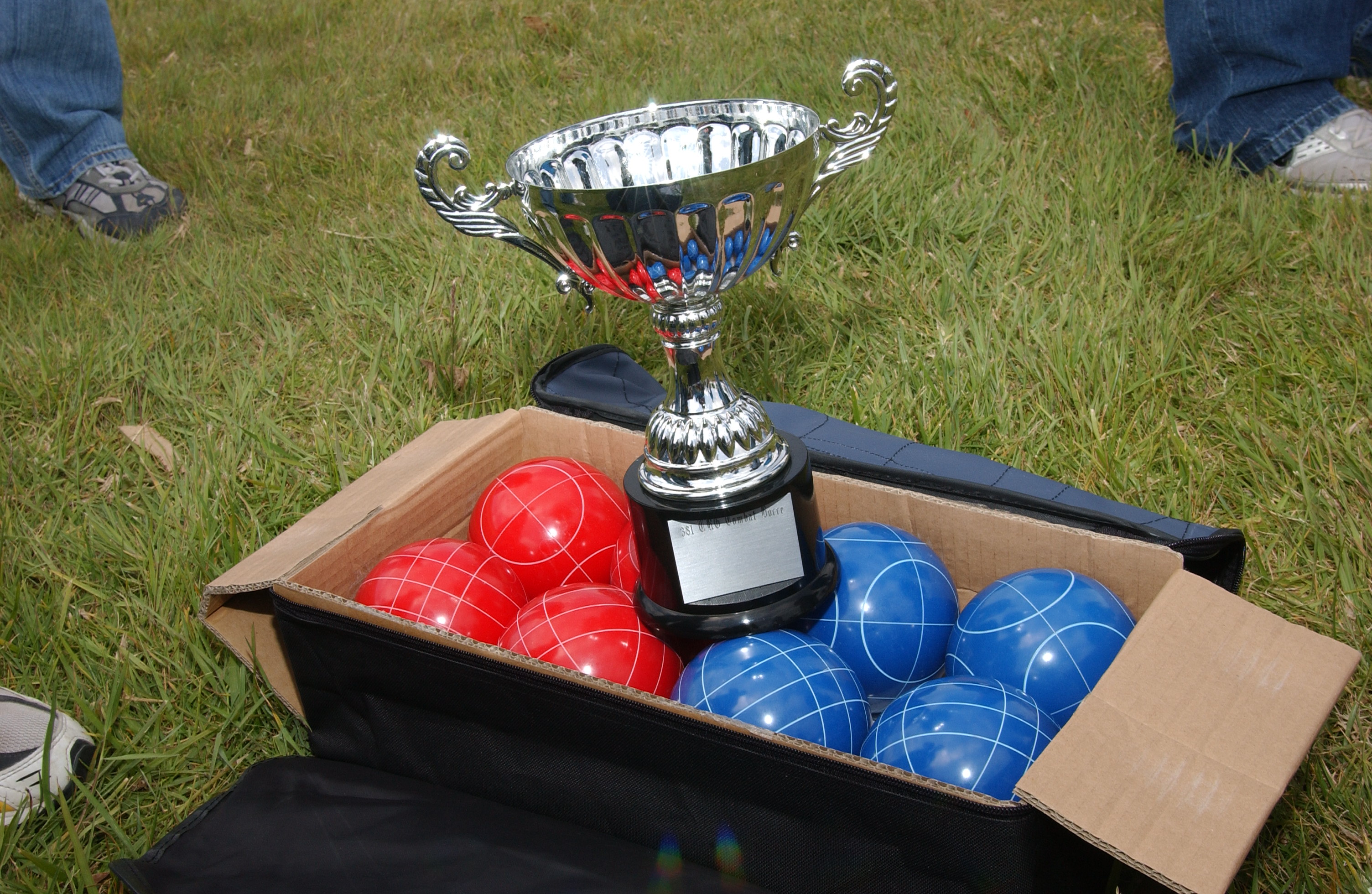 Recently,  a friend of ours mentioned something about this ball game called bocce ball.  We had not heard about it before so I took some time to look it up.  At first, I was like, meh, the kids will rather play basketball or something else.  But still, I wanted to explore something new and I decided to follow my gut.
So we went to the store and bought ourselves a set of bocce balls.  Now, I lie you not, at first the instructions were a bit blurry.  I went to also look up for instructions on how to play bocce ball.  As I tried to make sense of them, we set up our court in the backyard.
Remember how I thought kids would rather play basketball?  Well, they did.  I had to convince them to come along.  They looked a bit puzzled as I went through the instructions.  In the middle of the game, they were revelling on it! They could not get enough.  It was a non-stop experience.
We decided to invite some of our relatives to come and play bocce ball with us.  Most of them were shocked when I told them that the sport was pretty ancient and not a new discipline as they probably had thought.  They too were having a great time as they went on with the game.
Bocce ball is a great game! You can't fool yourself saying otherwise.  Now, have you ever been playing for so long that the sunshine winds down and dusk looms all around you?  But we are in the middle of a championship here!
Were we going to be stopped by the penumbra and darkness of the night?  Not a chance.  Solution:  I went back to the store to buy glow in the dark balls.  Yes, we were now playing glow in the dark bocce ball.  Oh, that was so much fun!
So there we were, with all the balls looking so cute as they were glowing amazingly.  It felt like we were in a Tron battle.  But it was pretty fun.
Some of the advantages that I found in playing bocce ball with the boys and my family were:
This is a sport that you can play with the entire family.  Since it is not too physically demanding, everyone can play.
This is a strategy game so it helps to develop the cognitive area and problem-solving part of the kids.
You get to spend quality time with your children.
It is a great activity to play during a cookout with the entire family.  Everybody loves the game so we were all guaranteed to have many competitors.
So, go ahead and enjoy this great game.  You will have thrilling times with your kids, relatives, neighbors, and whoever wants in.   It is a sport that can be enjoyed by each and every one of the members of the family.
To this day, we have become pretty addictive to the game.  We love our glow-in-the-dark balls; we have actually shifted to night times.  But then we need to call it.  It is a school night after all.